An average human mind processes and delivers over 35,000 decisions each day. These decisions vary from trying hard to get up early in the morning to making business decisions worth millions. The human mind, however, is crowded with a plethora of thoughts and emotions pouring in every millisecond that influence human decisions forcing them to make suboptimal decisions.
What is decision science in the business world?
The business landscape is a complex ecosystem that is governed by a multitude of interconnected processes wherein, data flows seamlessly at all times. Making suboptimal decisions can make or break a business.
Decision-making in the business world can be broadly classified as the art and science of analysing the data points and recognising the patterns within the data and intelligently making informed and optimal decisions, thereby, accelerating the business growth.
Data, Decision & Industry 4.0
Data is the new oil and all successful businesses run on decisions made based on factual data and not on biased opinions. The risks of uncertainty and disruptions have further escalated how businesses consume and comprehend data to make decisions.
As businesses strive to transform and stay ahead, Industry 4.0 technologies come as the digital harbinger of good news for businesses. The transition from embedded systems to cyber-physical and intelligent systems is boosting the Decision Science domain.
Industry 4.0 is built on the pillars of:
– Interoperability
– Virtualization
– Service Orientation
– Information transparency
– Technical assistance
– Decentralized decision
These 6 pillars are very critical for businesses to stay ahead in today's hyper-responsive world. Industry 4.0 technologies like the Internet of Things, Cloud Computing, Artificial Intelligence, Machine Learning, Robotic Process Automation, combined with the human mind's innovative abilities are driving what we call the 'Network Value Creation'. A Value creation model where risks are taken advantage of in order to benefit the whole interconnected network.
VERDIS Mind Decision Science – Key Features
My Mind is an amalgamation of the state-of-the-art technologies that can see past the complexity hidden in the enormous business data and lend end-to-end visibility, decision support, and planning integration.
The depth to which you can dig into your data is infinite. I integrate with your end-to-end business processes and provide a quick overview of the overall performance which is essential for executive decision making. However, visibility can exist at different levels of granularity that are incorporated in the Performance view with the help of different views that give visibility at the strategic, tactical, and operational levels to identify any bottlenecks.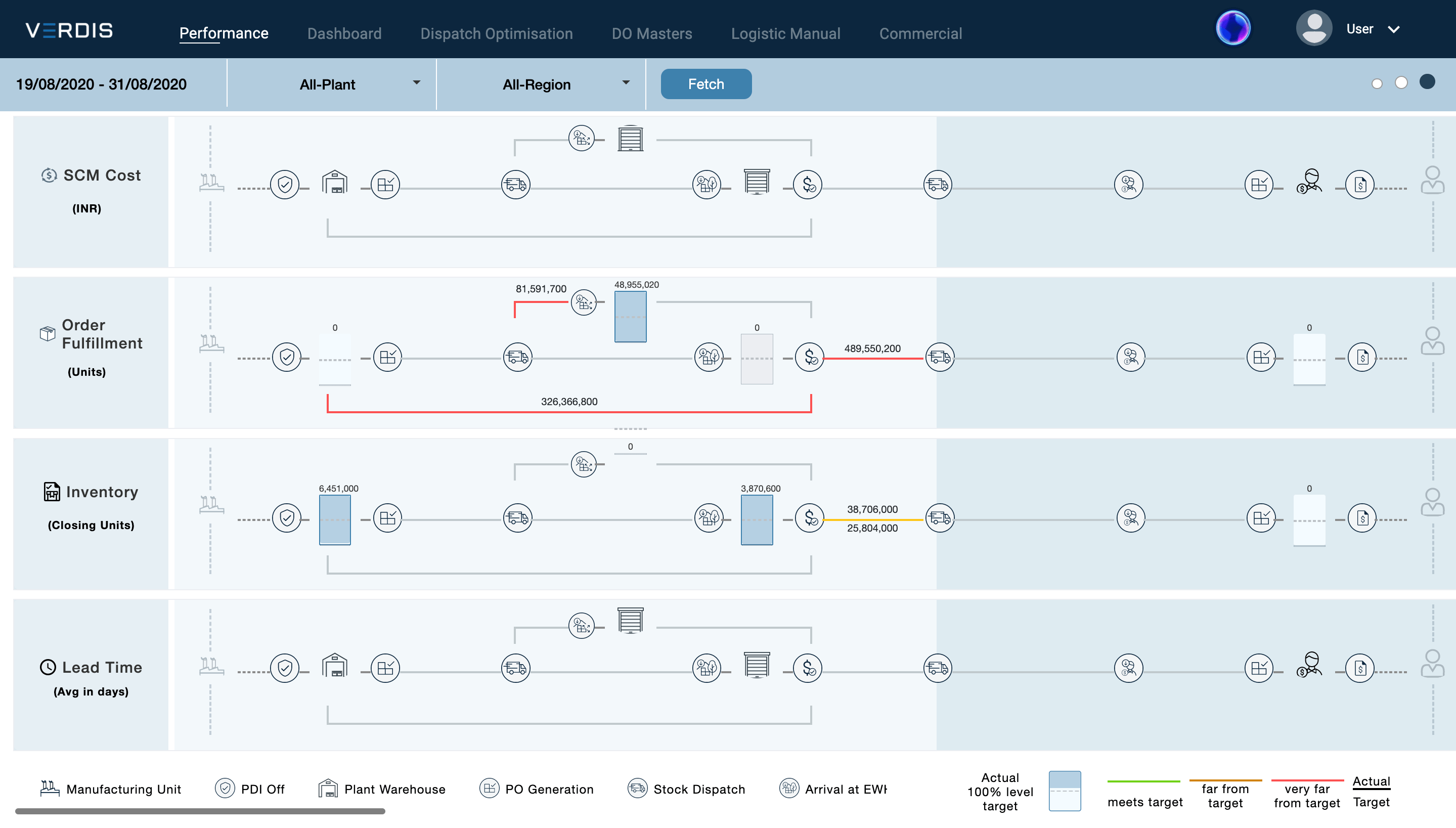 Insight driven Dashboarding
The VERDIS Dashboard is designed to provide you with an interface where you can track information that is pertinent to you.
The Dashboard serves as a repository of your important data that is organized and updated based on your requirement.
The information that you obtain from the Analyzer or Insights can be viewed in the Dashboard and can be integrated with Live data if Live monitoring fulfills your objectives.
Leverage the insights and recommendations of my Mind to enhance operational performance visibility
Prescriptive analytics for tactical & strategic insights.
Flexibility to dynamically build your own MIS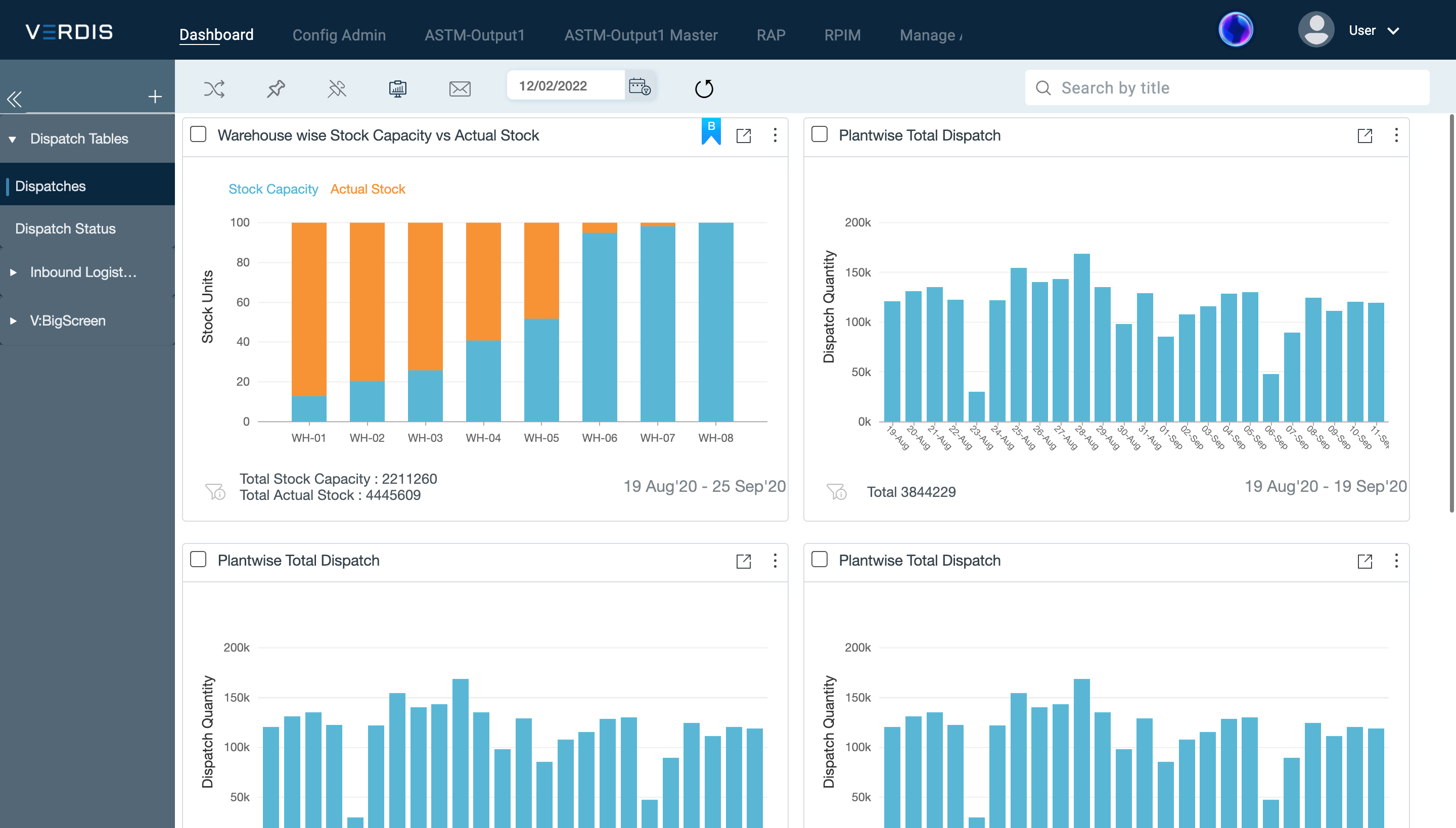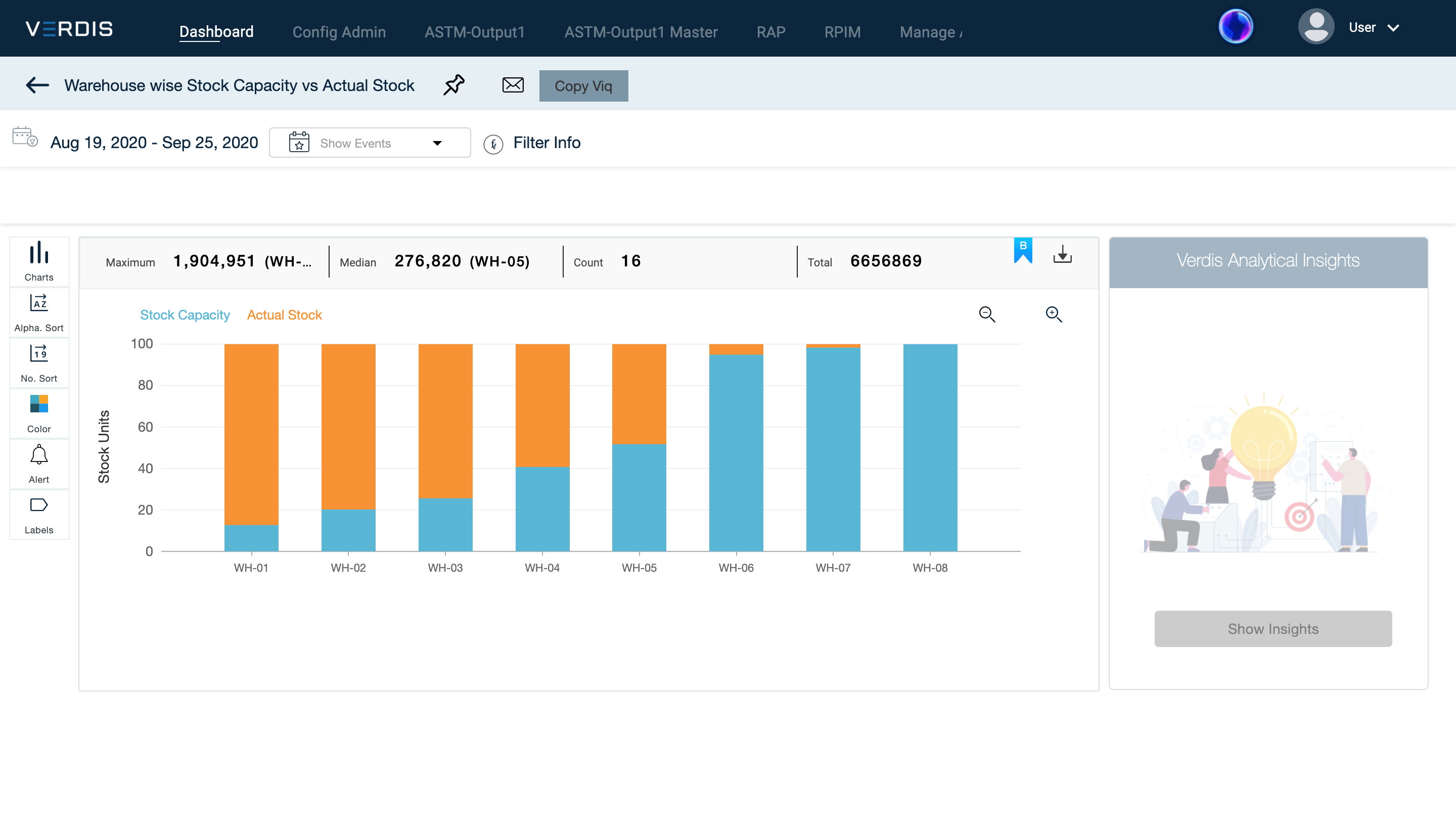 The VERDIS Slice Dice feature is an additional feature inbuilt with the Analyser functionality. It allows the user to view & analyse data at a granular level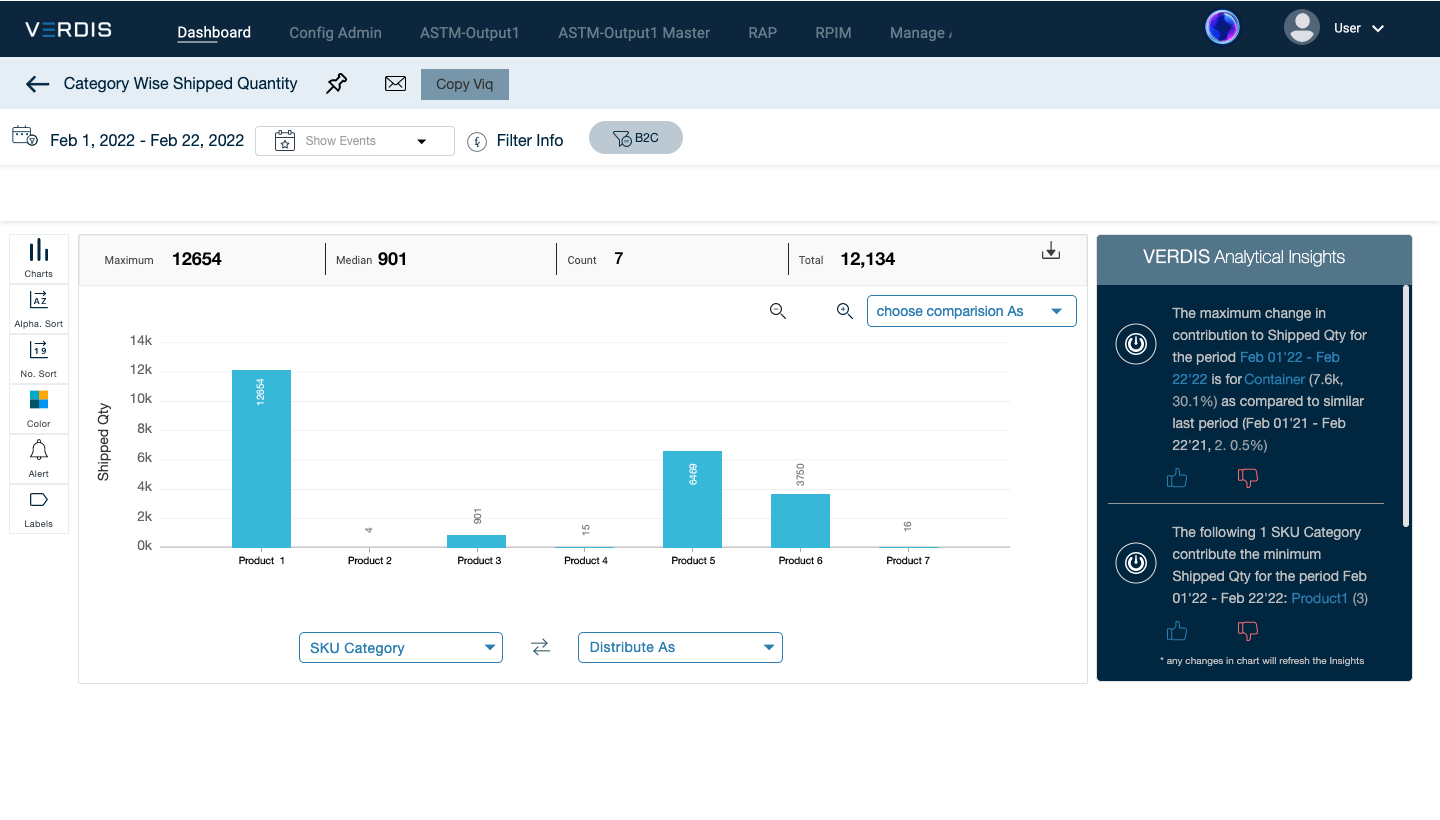 VERDIS TV is best placed within the premise of your business. Team members can view, analyze, & query on the performance of operations. It is designed around two modules currently – Dashboard & VERDIS Talk. The display of performance reports & news flashes occurs as a 'slideshow' in the VERDIS TV Dashboard The Dashboard is offered for staff viewing. It enables easy inter-and intra-departmental collaboration.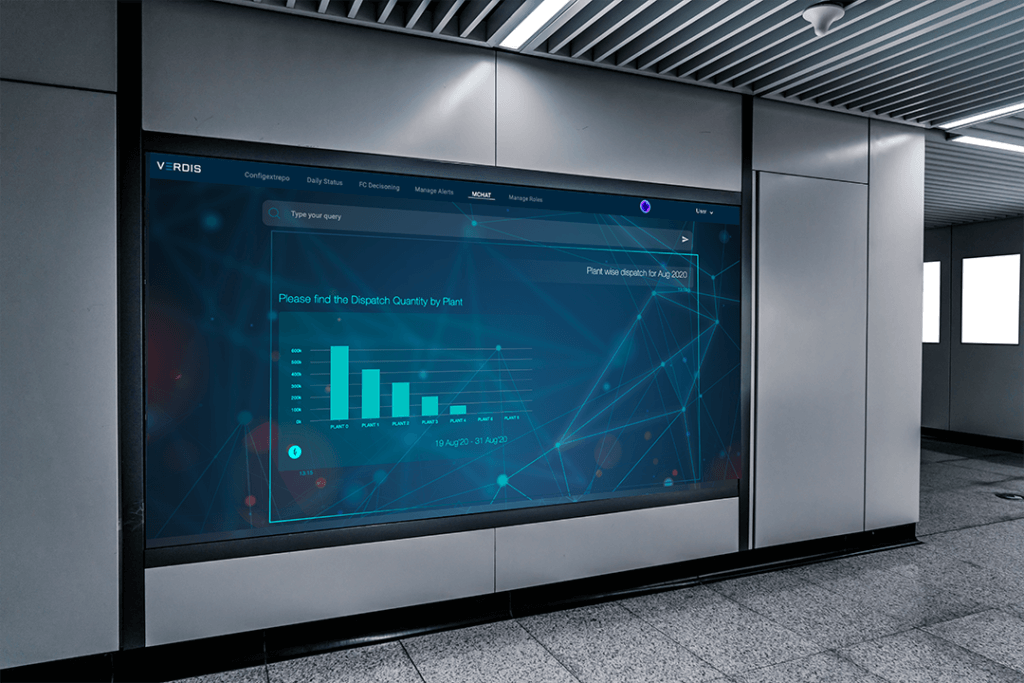 Access management helps protect systems from unauthorized access or misuse by only allowing authenticated, authorized users (typically employees, based on job roles) to access specific, protected company systems and data.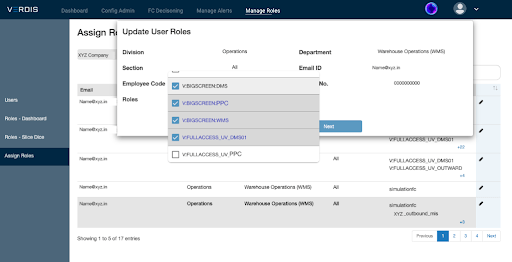 Explore the power of Data to make more robust Decisions!
Ask for a Personal Demo now