Businesses today run in data rich environments and data is what gives birth to decisions. The Digital Twin is a virtual manifestation of your real-world business process in the digital environment. The Digital Twin technology allows your business to replicate and run simulations in a virtual environment before executing them in the real-world.
The uncertainties of internal and external factors directly impact the revenue streams of a business. Real-time monitoring, innovation and process improvement can revitalise businesses by allowing them to accumulate process level data and insights.
Digital Twin – Key features
My Mind is an amalgamation of the state-of-the-art technologies that can see past the complexity hidden in the enormous business data and lend end-to-end visibility, decision support, and planning integration.
Map your business processes(many to many, attribute level mapping, multi-trigger point) to track and trace at the process level. Track and trace your KPIs at the process level in real-time.
End-to-end business process visibility
Integrate the disparate data silos existing at different levels of the business to create a consolidated data plane where all the micro and macro processes are integrated to allow complete transparency. Consequently, depending on the utility and use cases of each organization, my Mind can be customized to provide results in areas of sourcing, production, sales and demand, forecasting, logistics, spend analytics, distribution, customer delivery, etc. The end to end integration provides a complete mechanism to managers to keep an overview of performance as well as to drill deep into specific areas. The complete visibility provides me with the data to produce richness in its results.
Analyse and simulate plans on the Digital Twin of your integrated business and empower your teams with the ability to run multiple 'What-if' scenarios before executing them in real world.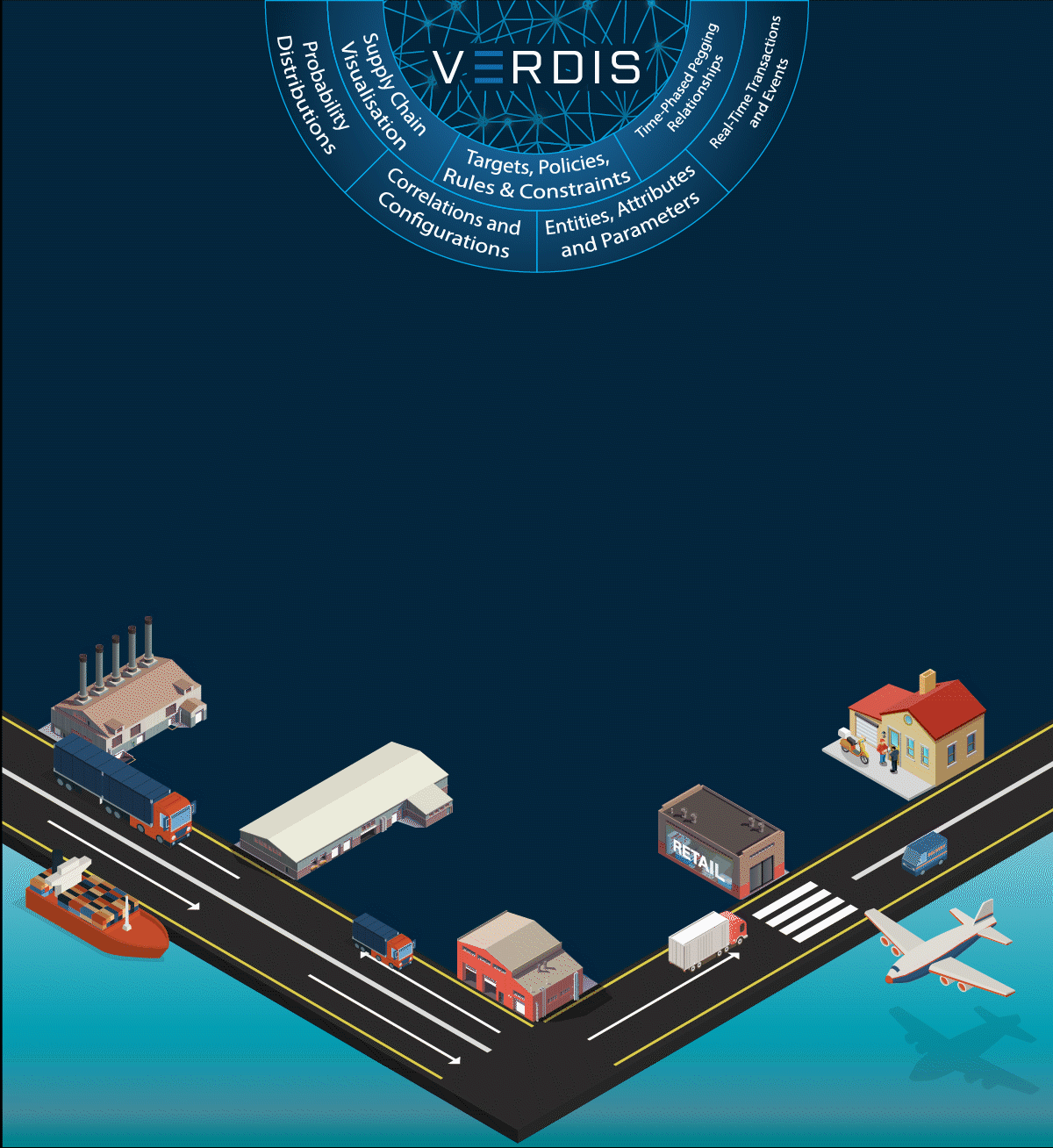 Analyse the impact of the decisions you make in a single platform
My AI-powered Mind's capabilities range from predictive to prescriptive analytics. My Mind operates on the real-time structured and unstructured data to reveal cause and effect tendencies of business variables, identify growth optimization opportunities, and detect bottlenecks as they occur.
Acquire the digital line of sight into your business with the Digital Twin!